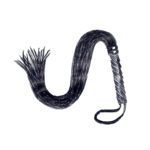 Support the dirty drawings of Sissitrix. Subscribe today »
The Love Foundation is dedicated to broken toys that need fixing.
The foundation will be back soon… Read our archives:
Female Domination Mistress Swears She is Driven by Love!
The Story of a Rich Old Bitch, Using Nonprofit to her Profit.
The Epic Rise and Fall of Mistress Victoria De Cock.